Public accounts committee says Cabinet Office has shown a lack of urgency in strengthening laws to protect public servants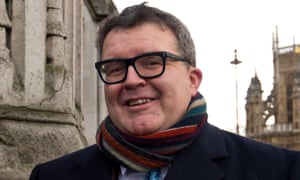 The Cabinet Office has failed to introduce measures to protect and encourage whistleblowers in public services, parliament's spending watchdog has concluded.
The public accounts committee (PAC) said that despite reassurances 18 months ago, it was "disappointed by the lack of urgency shown in dealing with this important topic" and demanded more be done to drive through changes.
The comments, contained in a report published on Friday, follow a number of whistleblowing scandals which have shaken public confidence in institutions.
In a review published last year, Sir Robert Francis QC said a "climate of fear" existed in the NHS in which staff who raised concerns about substandard care were bullied and victimised.
Responding to the report, Tom Watson, Labour's deputy leader, said the criticisms followed a series of Cabinet Office gaffes which showed the department was struggling to function properly.
"Under the leadership of Oliver Letwin, the Cabinet Office is failing. There was the botched FoI commission, the failure to address diversity for senior civil servants, the changes to voter registration which were rushed through and now a damning report into whistleblowing," he said.
"The government promised two years ago to strengthen the laws and practices to protect whistleblowers and it has categorically failed to do so. It must act immediately to address the concerns set out in this report."
In a report in August 2014, the committee said whistleblowers "have been shockingly treated" and warned that attempts by departments to improve their policies had failed "in modifying a bullying culture".
In Friday's report, the committee looked for progress in the implementation of policies which could help to encourage staff to come forward with concerns about wrongdoing and ensure that they are properly protected. It criticised the slow progress in ensuring that those who speak out are protected.
"Nearly a year and a half has elapsed since the previous committee reported on whistleblowing, but we heard little to convince us that any real change has occurred on the ground," it said.
A "task and finish" group, established to look at whistleblowing across Whitehall, has met only once, the committee found. It also discovered that the Cabinet Office does not have the data it needs to identify where improvements are needed.
While new guidance has been drawn up, the focus has been on policy "rather than instilling the positive cultures and behaviours required to support those raising a concern", it added.
Cathy James, the chief executive of the whistleblowing charity Public Concern at Work, said: "It is about time that there was some real action by government to make sure that we celebrate and champion whistleblowers who protect the public interest."
A Whitehall source said Watson's criticisms of the Cabinet Office could not be justified, claiming that progress had been made on diversity in the public sector and that voter registration had been a success.
A Cabinet Office spokesman said: "The government takes this issue very seriously. In January, we collected data for the first time from across departments on whistleblowing cases and will continue do this on a regular basis. This information will will be important as we take action to address this issue.
"As agreed with the committee, we will respond to them by the end of the month to show the progress that we have made."