The Guardian 24 February 2016
Eileen Sills    Chief nurse at Guy's and St Thomas' NHS foundation trust in London
Dame Eileen Sills, the first national guardian with a remit to support NHS whistleblowers, explains what she hopes to acheive in her new job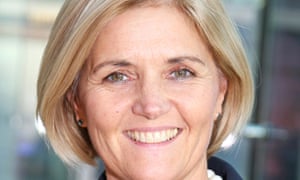 I never expected to be where I am today. In April, I will have an office and new function to support the NHS and I want to go away and know what I have done makes a difference.
I think the new job will be difficult and challenging, but it is so important to do it well. I understand what it is like to provide care on the frontline. I also understand how difficult it is for staff always to have the confidence and courage to speak out.
In this role, therefore, I will take my current experience, working with individuals and organisations to learn the lessons from reviews and investigations to date.
With the support of the staff who work in the NHS, I have no doubt that we can make the changes together that are needed to deliver a new culture of transparency and openness.
I will work two days a week; it is very important to me that I remain present in my NHS trust. My new appointment has to give credibility to the role, but I also need to be there for staff.
I have always done clinical work even in a general management role – it is very personal to me. I will carry on with spending Fridays on the wards – one week I might walk the wards of St Thomas', another week work at Guy's. If someone needs help, I will work alongside them.
Nursing is the best job in the world. No two days are the same. No minute to the next is the same. The vast majority of nurses get out of bed to do the right thing. Sometimes when it doesn't happen, it is to do with the team.
Nursing may have changed much in terms of skills, but what stands a nurse out from the crowd is to give really good compassionate care focused on the patient. That is what gets me out of bed in the mornings.
I am not driven by status, but I want to make sure what I do matters. If I can do both these roles justice, then I will sleep at night."