The Guardian  23 February 2016
James Meikle
A third of participants say they have had work-related stress, quarter have experienced harassment by colleagues and 10% have felt discriminated against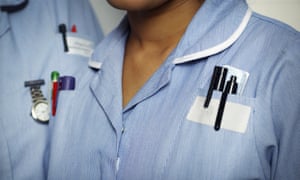 NHS bosses in England have told senior managers in trusts and other parts of the service to do more to tackle worrying levels of stress, harassment, bullying, abuse and discrimination reported by staff.
An annual staff survey answered by nearly 300,000 people – about a quarter of the total workforce – found that a third felt they had experienced work-related stress, a quarter had faced harassment by colleagues and one in 10 had felt discriminated against.
The harassment figure has barely changed in four years and nor has, at 15%, the proportion who say they have been on the receiving end of physical violence from patients, relatives or other members of the public.
There has been only a slight fall in harassment, bullying or abuse by patients and the public, with just under three in 10 staff saying they had experienced this in the last year, according to the survey conducted by the Picker Institute, an international charity specialising in health and social care.
More than one in six disabled staff and more than one in five black and minority ethnic workers said they had been discriminated against.
NHS England's chief executive, Simon Stevens, welcomed "encouraging" signs from the survey that the NHS was becoming a more supportive employer, but also highlighted less positive results. "The best NHS employers know that staff wellbeing and high-quality patient care are two sides of the same coin," he said.
Danny Mortimer, chief executive of NHS Employers, said: "The variation in staff experience across the NHS remains a real concern for employers and boards will want to do more to address this."
Chris Graham, director of research and policy at the Picker Institute and the survey's chief investigator, said: "Too many staff complain about inadequate resources, staffing shortages, and the deleterious impact of their work on their own health and wellbeing. We call on all employers to closely review their results and take action to ensure staff are supported and listened to."