BBC News  7 February 2020
The death of a Chinese doctor who tried to warn about the coronavirus outbreak has sparked widespread public anger and grief in China.

Li Wenliang died after contracting the virus while treating patients in Wuhan.
Last December he sent a message to fellow medics warning of a virus he thought looked like Sars – another deadly coronavirus.
But he was told by police to "stop making false comments" and was investigated for "spreading rumours".
"I don't think he was rumour-mongering. Hasn't this turned into reality now?" his father, Li Shuying, told the BBC. "My son was wonderful."
According to Chinese site Pear Video, Dr Li's wife is due to give birth in June.
The virus causes severe acute respiratory infection and symptoms usually start with a fever, followed by a dry cough.
Most of those killed have been over the age of 60 or have suffered from other medical conditions, China's health authorities say. Dr Li's medical history is not known.
Image copyright

REUTERS

 vigil for Li Wenliang, who died on Friday morning, was held in Hong Kong
The country's anti-corruption body said it would open an investigation into "issues involving Dr Li".
China's leadership had already faced accusations of downplaying the severity of the virus – and initially trying to keep it secret.
The government has admitted "shortcomings and deficiencies" in its response to the virus, which has now killed 636 people and infected 31,198 in mainland China.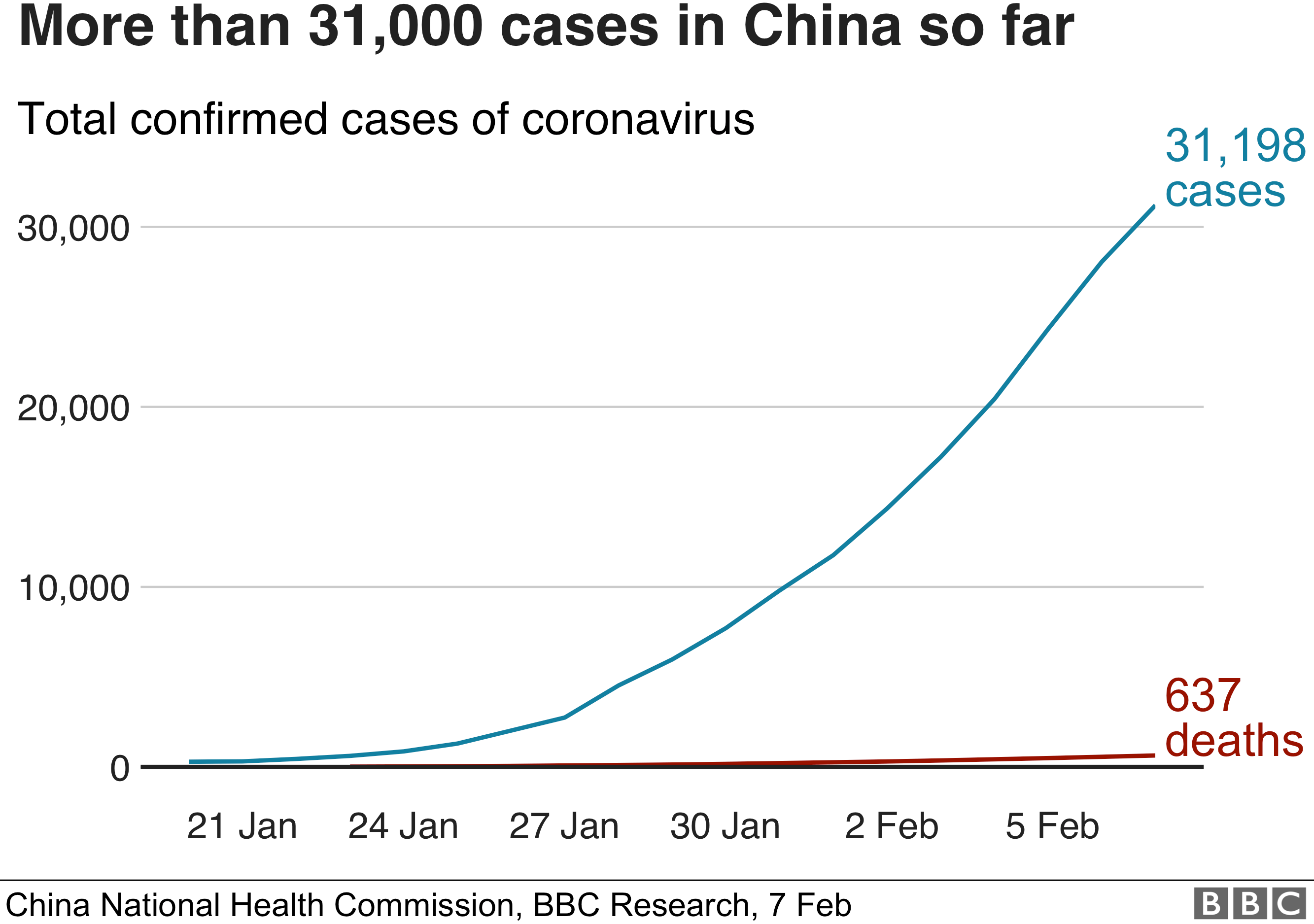 What has the public reaction been?
Analysts say it is hard to recall an event in recent years that has triggered as much online grief, rage and mistrust against the Chinese government.
News of Dr Li's death became the top trending topic on Chinese social media, garnering an estimated 1.5bn views.
His death has also brought demands for action, with "Wuhan government owes Dr Li Wenliang an apology" and "We want freedom of speech" among the hashtags trending.
Both hashtags were quickly censored. When the BBC searched Weibo early on Friday, hundreds of thousands of comments had been wiped. Only a handful remain.
"This is not the death of a whistleblower. This is the death of a hero," read one comment.
A photo circulating on Twitter reportedly sourced from messaging platform WeChat showed a message in Chinese saying "Farewell Li Wenliang" written in the snow on a riverbank.